Printable Frozen coloring pages
Frozen coloring pages are printable pictures of Elsa, Anna, Kristoff and his loyal friend reindeer Sven, snowman Olaf and other famous characters from magnificent Disney production – Frozen.  All gathered in one place on a beautiful selection of free, printable Frozen coloring pages. They let children explore the world of Frozen even better and recall many of the scenes known from this famous Disney movie.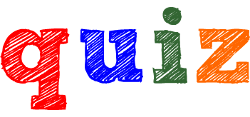 Frozen coloring pages – Quiz
Just place your mouse over questions to see right answers!
1. Who is older: Anna or Elsa?
2. What's Kristoff's main source of living?
Kristoff harvests ice and sells it to the kingdom of Arendelle
4. What's the name of the area which is ruled by Pabbie?
It's a Valley of the Living Rock
5. Who is Sven, Kristoff's loyal friend?
6. How many older brothers has Hans?
Hans has twelve older brothers
Frozen coloring pages – interesting facts:
Producers confirmed that mothers of Anna and Rapunzel are sisters. It seems that Anna and Rapunzel are cousins.
Frozen characters: Hans, Kristoff, Anna, and Sven got their names after Hans Christian Andersen (the author of The Snow Queen). Say his name and last name quickly and you'll hear the names of Frozen characters.
Creating the character of reindeer Sven a real reindeer was brought into Disney's studio. Thanks to that animators could study its movements and behavior.
In a few scenes, you may spot hidden characters from previous Disney fairy tales e.g. Mickey Mouse.
Initially, Elsa was meant to be a bad character. Later producers decided to change that.
Since the great movie success, the names Elsa and Anna have become increasingly popular for newborn baby girls.
As you probably remember Anna's horse is named Sitron, meaning "lemon" in the Norwegian language.
To invoke better inspiration for the movie, the production team actually visited the Canadian Hotel de Glace in Quebec which is made out of ice. They also visited Norway to get inspiration for the movie's snowy landscapes.
Check pictures from the most famous winter animated movie!
All children will find here a unique collection of Froze coloring sheets with the most popular characters of the show. Of course, there is a coloring page with Elsa and Anna on top of it. The notable kingdom of winter is waiting for you to color its icy world. So be prepared and use the highest levels of your imagination and try to be original choosing colors.
If you like, you can also try to copy the colors of the characters from the movie. It is all up to you. Print as many Frozen coloring pages as you want because they are all for free and without any limit. Elsa, her lovely sister Anna, good-hearted Kristoff, reindeer Sven and of course friendly snowman Olaf on the best set of pictures to color for kids. Grab your crayons, print several pieces and have a lot of fun:) Plus be surprised reading truly interesting facts about Frozen world and characters.

Print this coloring page