Print free Dora coloring pages
Do you like adventures and new discoveries? Then you have to join happy Boots, Backpack, Diego, Grandma, Map, fox Swiper, bull Benny and many other characters from Dora the Explorer cartoon. They're here on an exclusive selection of Dora coloring books for children. Perfect for kids attending kindergarten and early school classes. And for the biggest fans of the series we recommend a quiz and a section with unknown but quite surprising facts.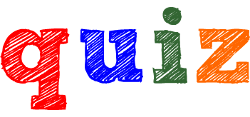 Questions about Dora coloring pages
To see correct answer just place your mouse over a question!
1. What's the relation between Diego and Dora?
Diego is her cousin and companion in adventures
2. What's the favourite vehicle of Benny?
Benny definitely loves his hot air balloon
3. Which animal (wears gloves and mask) constantly tries to steal something from Dora?
This animal is sneaky fox Swiper
4. Which of the characters is familiar with plants and likes to spend free time in a garden?
Isabella is a greatest gardener

5. What's the color of Dora's talking backpack?
Interesting facts about Dora coloring pages:
Dora the Explorer has been played in the theater. Two plays were staged in the USA
In 2003 the show was a winner of Peabody Award for unusual input into introducing language skills to kids starting their journey with school
The very first word which Dora taught children was Spanish word "azul" meaning "blue"
On production of every single episode work more than 300 people
Kids from the USA, Australia, New Zealand, Canada, and Ireland learn to speak and understand Spanish watching the cartoon. In many other countries, they learn to speak English
Dora the Explorer debut, on Aug. 14, 2000, was a huge success. After several weeks it ranked as the absolute number-one rated preschool show on commercial television.
On the English version of the show, Swiper and Map are dubbed by the same actor named Marc Weiner.
Rumors say that Angelina Jolie and Brad Pitt asked their older children to watch an episode where Dora's mom has twins. What was the reason? They wanted to prepare them for the birth of their own twins.
Coloring pages with Dora were top searched coloring pages for children in many countries in the year 2012 and 2013
Find your favorite cartoon characters among Dora coloring pages!
Dora coloring sheets mean a lot of fun for all kids! Alongside a very brave and smart girl, you will also find her inseparable friends who are always curious about new adventures and new tasks that have to be fulfilled. Print numerous Dora coloring pages with her great adventurers and give them vivid colors. Same as you saw in a TV cartoon. Boots will be more than happy to join you. A world explored by the cartoon's characters will finally come to life and become more interesting for all children.
While coloring, you can try to remind yourself some foreign words learned thanks to the main character and her happy companions. You will also find here a picture of her original logo and happy bull Benny. But don't lose vigilance and watch out for the sneaky fox Swiper. He'll most probably try to steal your favorite crayons.

Print this coloring page