Print free Dora coloring pages
Do you like adventures and new discoveries? Then you have to join happy Boots, Backpack, Diego, Grandma, Map, Swiper, Leon, Benny, and many other cheerful characters known from Dora the Explorer cartoon. They're here on an exclusive selection of printable Dora coloring pages for children. Perfect for kids attending kindergarten and early school classes. And for the biggest fans of the series we recommend a quiz and a section with unknown but quite surprising facts.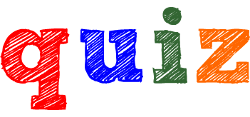 To see the correct answer just place your mouse over the question
2. What's the relation between Diego and Dora?
Diego is her cousin and companion in adventures.
3. What's the favourite vehicle of Benny?
Benny definitely loves his hot air balloon.
4. What animal (wears gloves and mask) constantly tries to steal something from Dora?
It's the sneaky fox Swiper.
6. Which of the characters is familiar with plants and likes to spend free time in a garden?
Isabella is a great gardener.
7. What's the color of Dora's backpack?
8. León is the mighty dinosaur or the Circus Lion?
Find your favorite cartoon characters among Dora coloring pages!
Printable Dora coloring sheets mean a lot of fun for all kids! Alongside this very brave and smart girl, you will also find her inseparable friends who are always curious about new, interesting adventures and new tasks that have to be fulfilled. Print numerous but free Dora coloring pages with her great adventurers and give them vivid colors. The same as you saw in a very popular TV cartoon. Boots will be more than happy to join you. A world explored by the cartoon's characters will finally come to life and become more interesting for all children. Isn't it great to see so many heartwarming cartoon pictures and give them your own color? In some way, you're becoming a small part of this colorful world, and then it's easier to immerse even deeper in cool adventures.
What is even more important, free Dora coloring sheets, are free to use for everyone and whenever you like. You can print them as many times as you want. So you can even print the same Dora picture twice and try to color it in two different ways. Or Print the same Dora coloring page with your parents and compare your results afterward. Such competition develops manual abilities, creativity, and strengthens family bonds in a pleasant way. And it's all for free! All you need is a standard printer, pencils, and a few minutes of free time to finish your picture.
While coloring, you can try to remind yourself of some foreign words learned thanks to Dora the Explorer and her happy companions. Because, as you probably know, Dora the Explorer is a cartoon with numerous educational values. You will also find here a picture of the original logo, Boots the monkey, León the Circus Lion, happy bull Benny, Abuela the grandmother, and Diego. The whole amazing crew in one place! But don't lose vigilance for one second and watch out for the sneaky fox Swiper. He usually tries to do something bad, and he'll most probably try to steal your favorite crayons.
Printable Dora coloring pages are a guarantee of entertainment for kids on the highest level. The pictures can be used in preschools and at home. Just select your favorite printables and join our coloring club where we mix top-notch entertainment with the education of kids. When you do that in a pleasant way then it's most effective and the results are the greatest!