Free Paw Patrol coloring pages
Ryder and his bunch of rescue dogs Marshall, Rubble, Chase, Rocky, Tracker, Zuma, Skye, and Everest on a great selection of free & printable Paw Patrol coloring pages. Filled with action and interesting adventures. Are you ready to join them? Then just prepare your crayons, print your favorite coloring sheets, and dive into this fascinating world. And after that, you can try to solve our quiz and learn many interesting facts about this crazy puppy world!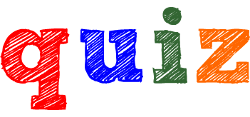 Quiz – Paw Patrol coloring pages
To see the correct answer just place your mouse over a question!
1. Which pup is a lifeguard?
2. Which pup performs most of the tasks in the air?
4. Is Cap'n Turbot clumsy?
Yes, Captain Turbot is very clumsy. Very often he slips and falls.
Yumi works on a farm in Adventure Bay.
Chickaletta is Mayor Goodway's pet chicken that she carries around in her purse.
Paw Patrol interesting facts and coloring sheets:
The whole story idea was invented in Canada by three good friends who met in childhood: Ronnen Harary, Anton Rabie, and Ben Varadi
The program was produced by the famous British TV producer, Keith Chapman. He was definitely the right person for this task because he was previously the creator of the hugely successful series – Bob the Builder.
Abbreviation PAW stands for either "Protect and Wag" or "Pups at Work" (this version is more common)
Each character is a specific breed of dog: Chase – German Shepherd, Marshall – Dalmatian, Skye – Cockapoo, Rubble – Bulldog, Zuma – Labrador, Everest – Husky and Tracker – Chihuahua.  Only Rocky is a mixed breed.
Zuma is the youngest of the all pups at 5 years old and Everest is the oldest one at 8 years old.
After huge commercial success, in 2016 Paw Patrol debuted a live stage show based on tv series concept.
The series watched children from more than 160 countries worldwide.
Each vehicle used by pups has its own, specific number. Most probably in the order of their creation.
Check the rescue pups on printable Paw Patrol pictures for children!
Get ready for an absolutely free set of printable Paw Patrol coloring pages with all pups from the series known by children in numerous countries of the world. Brave puppies Marshall, Rubble, Chase, Rocky, Tracker, Zuma, Skye, Everest, and their best human buddy Ryder, as usual, without hesitation, set off to rescue others.
They face many threats but they're not afraid at all and keep going forward. Paw Patrol coloring pages are based on Nickelodeon production. Many interesting adventures and just vastness of great fun for children of all ages guaranteed. As always on Topcoloringpages.net – absolutely for free. Just pick pictures you like the most and print or download them at home whenever you wish.

Print this coloring page