Star Wars coloring pages
George Lucas and his epic space opera are here. The most notable characters from the all parts of the movie: Darth Vader, Yoda, Princess Leia, Luke Skywalker, Obi Wan Kenobi, BB8, X-Wing pilots and many more. Never-ending battle between good and evil must go on. None of the Star Wars fans should be disappointed. We recommend it both for children and adults. Let the force and crayons be with you!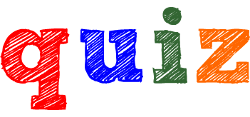 Quiz – Star Wars coloring books
To learn the correct answer place your mouse cursor over a question!
2. Which character has a green skin?
3. What's the name of a small robot which often helps main characters to get out of troubles?
4. What film genre does series of Star Wars represent?
It's a classic Science-fiction movie.

5. What sentence begins each part of the saga?
"A long time ago in a galaxy far, far away…"
6. What's a traditional weapon of Jedi knights?
Star Wars coloring pages for children – curiosities:
The Java language is based on an accelerated version of Zulu language, spoken by some African tribes.
In the first part of the Star Wars, Yoda's role was going to be played by a dressed monkey.
The communicator used by Qui-Gon Jinn was actually an altered women's razor Gillette.
Episode V – The Empire Strikes Back has been released just three days after George Lucas' birthday 14th of May.
David Prowse, the actor who played the role of Darth Vader, was forbidden to participate in official events related to promotion of the movie. George Lucas found his attitude too annoying.
Star Wars coloring pages were top searched film-coloring pages at Topcoloringpages.net in the year 2015
A long time ago in a galaxy far, far away … was created the coolest collection of Star Wars coloring books to serve people all around the world. You'll find here almost all characters of saga e.g. Anakin Skywalker, Luke Skywalker, Obi-Wan Kenobi, Palpatine (Darth Sidious), Han Solo, Princess Leia Organa, C-3PO, Chewbacca, Padmé Amidala, R2-D2, Yoda, BB-8 and much more… The scenes from both the early and the newest parts of the saga. May the force be with you! Filled with cosmic action Star Wars coloring pages are here for all true science-fiction fans – both children and adults.

Click to print coloring page