Avengers coloring pages
Printable coloring pages Avengers 🦹‍♂ all the top characters from the Marvel universe gathered in one place! The Avengers coloring pages are full of action, excitement, and power! Download as PDF or print your favorite pictures of Iron Man, Captain America, Hulk, Thor, Black Widow, Dr. Strange, Ant-Man, Spiderman, Captain Marvel, Falcon, Nick Fury, Ultron, Vision, Hela, and Hawkeye.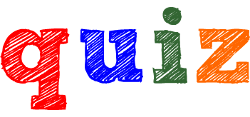 Just place your mouse cursor over the question to see the correct answer
2. Who is not a member of Avengers: Thor, Iron Man or Batman?
Batman is not a member of the Avengers team.
3. What is a superhero nickname of Anthony Edward 'Tony' Stark?
4. What color is the Hulk's skin?
6. What is Thor's main weapon?
It is a hammer (Mjolnir).
7. Which superhero has an outfit that resembles the American flag?
8. Is Black Widow female or male?
The Avengers coloring sheets & fun facts:
Most of the characters from the Avengers movies previously appeared on comic book pages. The first Marvel comic was published in 1939.
Most people think Captain America was the first Avengers, but some fans of the series believe it was Phoenix.
Hawkeye is ambidextrous. It means he's proficient with both his right and left hands. In real life, some people also have this ability, but it is extremely rare.
Black Widow is one of the Avengers, but also the name of a very formidable spider living in all the continents except Antarctica.
Thor is the name of the mighty god of thunder in Scandinavian mythology.
Flash and Quicksilver are characters that are exceptionally fast. They raced against each other many times and sometimes Flash won and other times Quicksilver.
In the first comics, the Hulk had gray skin. However, this was not the intention of its creators, but the result of problems with printing ink.
Jeremy Renner spent a lot of time preparing for the role of Hawkeye. He even trained with Olympic archers to make his role more credible.
It seems Deadpool was a very diligent student at school. On some of his adventures, you can see him speaking German, Spanish or Japanese …fluently.
Top printable Avengers coloring pages
40 top Avengers coloring pages for children 🦹‍♀ This cool coloring sheets category is so packed with action, strength and superhuman abilities like no other! No wonder, since we've gathered for you here the most powerful superheroes known from comic book cards, action games and movies. Printable Avengers coloring pages are a real treat for all fans of stories written by Marvel. You'll find all the top superheroes assembled by S.H.I.E.L.D., including:
Iron Man
Captain America
Hulk
Thor
Black Widow
Dr. Strange
Ant-Man
Spiderman
Captain Marvel
Hawkeye
Black Panther
Ultron
Scarlet Witch
You can print all free Avengers coloring sheets now or download them in PDF format, and then color the way you like. Use your imagination and create real Marvel superhero masterpieces! High quality is always guaranteed on Topcoloringpages.net. The Avengers coloring pages are 40 unique and super cool pictures to print. They are intended mainly for children, but there's nothing to prevent parents from also coloring them. Coloring together is great entertainment. So choose your favorite printable Avengers coloring sheets and then give them some color. Who is your favorite Avenger: Captain America, Hulk, Black Widow, Iron Man, or maybe Captain Marvel? No matter who you like the most you'll find all of them in the coloring pages above. Have a nice coloring!