Trolls coloring pages
Trolls coloring pages are printable images related to one of the best musical comedy animated film for children of recent years. They present happy, small creatures known from the movie on a set of 40 beautiful printables for kids. Trolls coloring pages contain all top characters, including Branch, Bridget, Chef, King Peppy, DJ Suki, Biggie, Cooper, Bergens, and of course, the main character Poppy. All coloring pages are print & download ready.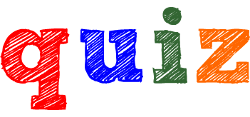 Trolls coloring sheets quiz
Just place your mouse cursor over the question to see the correct answer!
Question 1
What did Branch save Poppy from?
Answer:
From the spiders.
Question 2
What is the title of the song that trolls sing to make the Bergens happy?
Answer:
This song is "Can't Stop The Feeling".
Question 4
Bergens are rather good or bad guys?
Answer:
Bergens are bad guys.
Question 5
Is Branch usually happy or grumpy?
Answer:
He usually is rather grumpy.
Question 6
What are the names of the troll twins?
Answer
They are Satin and Chenille.
Interesting facts about Trolls:
This film was produced by DreamWorks Animation, the creators of Shrek!
 An executive producer for the film's music was the famous singer and actor Justin Timberlake. The song "Can't Stop the Feeling!" reached number 1 of the radio charts of 17 countries!
"Trolls" movie was theatrically released on November 4, 2016, in the United States. A plot of this production was based on the Troll toyline as early as 2010.
You can hear a remix of In The Hall of the Mountain King at the very beginning of the movie.
A director Mike Mitchell revealed that the film was actually made thirteen times before the final version.
In 2003, Toy Industry Association added troll dolls to the Century of Toys List. It's a hall of fame comprising the 100 most memorable and most creative toys of the 20th century.
The old Scandinavian fairytales say that trolls have several special powers and love to make people happier.
The disco ball used in the first part of the movie is the same type as you can find in Shrek: Forever After.
DreamWorks Animation masterpiece is here!
DreamWorks Animation did it again! They created the most compelling animated feature film and characters who instantly became the new icons for kids all around the world. So check the coolest set of printable Trolls coloring pages now and dive into the world full of colors, dance and happiness. You'll find here a number of Poppy's closest friends known from TV series like Biggie, Chef, DJ Suki,  King Peppy, Cooper, Satin and Chenille and many more, including the most notable Bergens. Free Trolls coloring pages are suitable for both – boys and girls, so print your favorite pictures now. Invite the whole family to join you because coloring together is even more entertaining!

Print this coloring page