Printable Dogs coloring pages
The dog coloring pages category is a place where you'll find the friendliest animals in beautiful pictures to print. Dogs are man's best friends and children love them. That's why this category of printable coloring pages is so special. Dog coloring sheets contain a variety of popular breeds: chihuahua, dalmatian, beagle, collie, dachshund, bulldog, pomeranian, spaniel, and poodle. Print puppies, a kennel, and a dog bowl for free!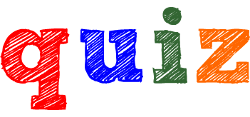 Just place your mouse cursor over the question to see the correct answer
2. Which species of dog will pull the sled better: husky or chihuahua?
Husky dogs are much better at it.
3. Who has a better sense of smell, man or dog?
Dogs have a much better sense of smell than humans.
4. Do dogs wag their tail to show their joy or sorrow?
Dogs waving their tail show their joy.
6. Which of the cartoon characters are dogs: Scooby Doo, Pluto, Goofy?
7. Finish the title of a famous animated movie: '101 ...'
8. Are dogs mammals or reptiles?
Dogs coloring sheets & interesting facts:
Each dog's nose print is unique. It's just like a human fingerprint. So if any dog commits a crime, the detective should take noseprints :)
Nearly half of all dogs in the United States sleep in their owner's bed.
Dogs often dream while sleeping. What do you think they are dreaming about?
Dogs have a much better sense of smell than humans. Their noses have about 300 million receptors and the human nose "only" 5 million.
On the other hand, humans have a much better-developed sense of taste than dogs. Dogs have around 1700 taste buds and humans have around 9000.
The average lifespan of a dog is 10-13 years. But there are known cases where dogs lived up to 25 years.
Not all dogs like water, but some are really impressive swimmers, for example, Irish Water Spaniel, Newfoundland, Otterhound, Gordon Setter, Brittany.
Newborn dogs are blind and deaf for about 2 weeks. They wouldn't have been able to survive this period without care.
Dalmatians are born all white, and their characteristic spots develop with age.
Top dog coloring pages are here!
Printable dog coloring pages is yet another cool category of printable pictures where pets rule. Dogs are the best friends of people and we should also be good friends to them. Dogs coloring sheets are a novelty that will surely please not only dog ​​owners, but probably the majority of children who love animals. You'll find here dogs of different breeds, puppies, a dog's house, a dog's bowl, etc. Print beagle, chihuahua, dalmatian, collie, dachshund, french bulldog, pomeranian, spaniel, poodle, Shih-Tzu, and many more.
What is more, our learning corner includes top printable pictures with activities for kids. They are mainly various labyrinths. Dogs coloring pages are 40 unique pictures that you can print or download for free. Like all the other coloring pages available at Topcoloringpages.net. Our main goal is to provide high-level entertainment to children around the world. Printable dog coloring sheets are yet another bath of animal pictures and we hope you'll have a lot of fun with them. So far, we've already published coloring pages with birds, cats, dinosaurs, horses, sea animals, and even insects. As you can see, animals are doing great with us and we will probably have even more of them pretty soon.