Printable fruit coloring pages
Fruits coloring pages are tasty, healthy, and have many educational values. Fruits presented on them, have so many colors and shapes that it's impossible to be bored too quickly. Fruits coloring pages contain many exotic examples, like bananas, pineapple. tangerine, lychee, orange, dragon fruit, and kiwi. And also more familiar ones, known from the home garden like apple, plum, pear, strawberries, cherry.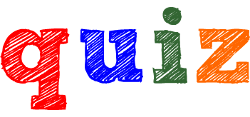 Quiz – coloring pages with fruits
Just place your mouse cursor over a question and see a correct answer!
1. What fruit, according to the Bible, picked Eve in Paradise?
2. What fruit species is mirabelle and bullace?
Yes, although often mistaken for a vegetable
4. How do we call a fruit similar to orange but much smaller?
5. What fruit are raisins made from?
Raisins are made from grapes
Fruit worksheets for coloring and interesting facts:
Tasty and juicy melon is actually a species of cucumber.
Due to its red color and heart shape, a strawberry used to be a symbol of Venus, the ancient Roman goddess of love.
The very first vegetable to be grown in space were potatoes. They were grown by NASA in collaboration with the University of Wisconsin-Madison in October 1995.
When you put a grape into a microwave and start heating, after a while it explodes.
In Scandinavia, children eat fruit soup made from black currant.
For many, it is quite a surprising fact that kiwi fruit contains nearly twice as much Vitamin C as an orange per cup.
A single strawberry contains around 200 seeds. What is more, strawberry and raspberry are the only fruits having their seeds on the outside.
In Japan grows a type of watermelon which is square. It is very popular but also much more expensive than the traditional type. We haven't added such coloring page because most of the kids would consider it as a mistake:)
Remember that if you take medicines you can neither eat grapefruit nor drink grapefruit juice. It can be very dangerous for your health.
Healthy and tasty fruits coloring pages!
Organic printable fruit coloring pages contain those ones known from a home garden, forest, and meadow. Therefore, you will easily find here quality pictures presenting strawberries, bananas, oranges, raspberries, kiwi, apples, watermelons, cherries and even some very exotic species like for example dragon fruit or juicy lychee.
All are extremely sweet, tasty, and beneficial for your health condition (unless you are allergic). So after finishing fruit coloring sheets, go to the kitchen and eat one or two! Read also interesting facts about fruits because some of them can be really mind-blowing! Color each fruit carefully so that they will look even tastier. Afterward, it is also a good idea to try to recognize all fruits on pictures and give them the correct names.

Print this coloring page