Printable spring coloring pages
It is a time of the year when flowers bloom, nature is coming back to life and children start planning their summer break. Everyone feels full of life and energy and for many people, this season is the most beautiful time of the year. On free spring coloring pages for children, you will surely find a lot of sun and optimism. Among other waits bear waking from winter sleep, butterfly sitting on a flower, a boy planting vegetables, bee pollinating plants, outdoor picnic, children on a meadow and many more!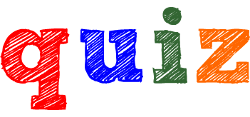 If you hover your mouse over a question then you will see the right answer
2. Do most plants bloom or rather fade in spring?
Most plants bloom in spring.
3. Is a butterfly born beautiful and colorful?
No, at the early stage of their development, every butterfly looks like an average worm. Only later they gain colors and wings.
4. Is spring succeeding or preceding winter?
5. How is 'Spring' in Spanish: 'Primavera' or 'Verano'?
Spring coloring sheets for children and curiosities:
You probably already noticed that in spring most birds are more eager to sing, but do you know why they do that? Well, that attracts partners to start a new family and scares out potential enemies.
In the past, men, in order to welcome warmer weather, made a fire on the hill. This was to speed up the arrival of warm and sunny days, and with them, greater availability of food.
In Iran and China together with the arrival of spring is celebrated … New Year.
In Gloucester, England there is a rather peculiar traditional event held during this time of year. Why is it peculiar? People chase big, round Gloucester cheese rolling down the hill! You have to know that this is not the easiest task because such a cheese can really roll really fast.
A person who on the first day of spring is at the North Pole will see the Sun continuously for 6 months. On the other hand, a person who is at the same time at the South Pole will not see the Sun for 6 months.
In Japan, the opening of the Japanese national flower which is cherry blossom, signals the start of spring. It usually happens in March or April.
"Spring coloring pages" is the most popular category of all seasons on Topcoloringpages.net
Printable pictures for all seasons!
This unique set of printables present some beautiful views related to the time of year when nature comes to life after winter frosts. You can see butterflies in the blooming meadow, bears woken up from sleep, children at play, bees collecting nectar, outdoor picnic, fun with kites, happy snail and many more spring coloring pages full of energy and joy.
Do you like this season? If yes, then this set os spring coloring sheets should be one of your favorites. As a bonus, you get from us also a quite tricky quiz and a couple of interesting facts about spring which you most probably didn't know. Also, visit our other pages, where you will find all four seasons on the pictures. And with each set of images, some more interesting facts and several questions to answer for children. It is a collection of really interesting news, so check it out.