Get printable Among Us coloring pages
Finally ther are here! Printable Among Us coloring pages – game-related printables for kids. The world Among Us is one of a kind and hard to compare to other games. The same is with the Among Us coloring pages. One glance is enough for every fan of this game to instantly recognize their favorite characters. Print for free crewmates, zombies, Jason's mask, and original Among Us logo.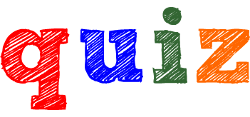 Just place your mouse cursor over the question to see the correct answer
3. Is Impostors' job to help the Crewmates or sabotage their actions?
They suppose to sabotage Crewmates' actions.
4. Is Among Us set in outer space or inside the earth?
It is set in outer space.
6. Are there ghosts in the game?
7. What was the name of the first map available in the game?
8. Which map doesn't appear in Among Us: Mira, Bara or Polus?
Interesting facts about Among Us world:
Among Us debuted in 2018 on mobile devices. It was created by an American development team consisting of only… 3 people and it took them 12 months.
The developers of the game planned to release its sequel in 2020, but for unclear reasons they gave up on this idea.
The original name of this game was different. The game was to be called Space Mafia.
In 2021, the number of downloads of the game exceeded 100 million.
In one of the interviews, Ryan Reynolds confirmed that he likes this type of entertainment.
Among Us was the world's most downloaded mobile game in 2020, leaving the competition far behind.
In Spain, the game is called "Entre Nosotros", which means "between us".
Top printable Among Us coloring pages
World of Among Us is very unusual. Everyone can be your close ally, but also your enemy. One wrong decision can make the difference between winning or losing. So be vigilant and carefully observe the other players. What will you find in printable Among Us coloring sheets? All the best! Fierce zombies, Impostors, Crewmates, a nurse, various masks, and even costumes for Christmas, Easter, and Halloween.
Free Among Us Free coloring pages are guaranteed hours of fun. 40 pictures and each one is different. You'll also find very unique double coloring pages! It means twice as much fun in one picture! Sounds great right? But that's not all! Look for the Among Us quiz and game facts that will surprise you completely. Invite your parents, siblings, or friends to play with you. Print as many Among Us coloring pages as you need now and have fun. Just remember to watch out for Zombies and Impostors!