Hello Kitty coloring pages
It seems that this most famous cat in the world never gets older. Our coloring pages present Hello Kitty in many lifetime scenes and interesting adventures followed by children all over the world. Choose your favorites, print and color for free. Don't forget to solve our quiz and read interesting facts.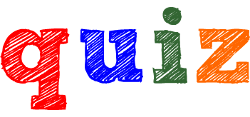 Questions about Hello Kitty coloring books
Hover your mouse cursor over a question to see an answer!
2. On which continent is located Japan (a country where Hello Kitty comes from)?
Japan is a part of Asia which is the biggest of all continents

3. Hello Kitty is missing one important body part on her head. What is it?
4. Is Hello Kitty actually a boy or a girl?
5. What does she usually wear on her head?
Usually, she wears a ribbon.
6. What is the name of her twin sister?
Hello Kitty coloring pages and some interesting facts:
Hello Kitty written in the Japanese ハローキティ Luckily description of our coloring books is in English
She was born in 1974 and had her debut on a bag. Later, her image decorated almost every gadget which you could imagine (including our coloring books:)
She has a birthday on November 1st, it means she's a Scorpio
Even though Hello Kitty's producers come from Japan according to the history Kitty was born in a suburb of London, a capital of England
Her height is five apples and weight is three apples. We have to admit that it's quite interesting unit of measurement
Free printable coloring pages for kids with funny adventures of Hello Kitty and her inseparable friends. The most charming cat in the world is waiting on coloring page for your crayons and ideas. So no more time to waste. Just print and color those adorable pictures. All you need is a home printer and crayons or watercolors. Don't forget about our quiz! It's not easy but every fan should try to solve it.

Click to print coloring page