Superman coloring pages for free!
Look at Topcoloringpages.net! It's a bird, it's a plane… no, it's Superman! The first real superhero and a true Marvel legend, known from the classic comic series. The one and only, the invincible man of steel on a unique selection of great, action-filled Superman coloring pages for younger and older kids. He is always ready to spread justice and help those who need him. So are you ready to help him and color his amazing adventures?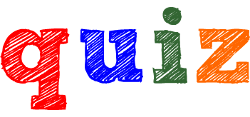 Just hover your mouse over a question to see the correct answer
2. What's Superman's real name?
His true name is Clark Kent.
3. What planet does he come from?
4. What city does Superman live in?
5. What letter is inside the Superman logo?
8. What newspaper does Clark Kent work for?
9. Is Lex Luthor a positive character or a villain?
Coloring pages with Superman interesting facts:
Superman firstly appeared in the comic book in 1938. It was after DC Comics paid $130 for exclusive rights to this character. The comic book was called Action Comics #1 and recently is one of the most expensive comic books in the world, desired by every collector of comic books.
Initially, he was extremely strong and fast, but he didn't fly yet. He was given the ability to fly in 1941.
He is considered the first comic book superhero. In Canada, you can even find coins with Superman's image. These coins are the official currency there.
Clark Kent and Lois Lane finally got married in 1996.
The actor named George Reeves who exquisitely played Superman in 1950, experienced a blood-curdling adventure. On one of the meetings with fans, a boy aimed a pistol on him to test his invulnerability. Finally, Reeves managed to convince the boy to put away the gun by telling him that somebody could be hurt when the bullets bounced off.
There is a commonly used technique in martial arts called the "superman punch". It involves faking a front kick to gain power behind the punch and surprise an opponent.
In 1978, DC Comics released a special Superman comic book in which he collaborated with the famous boxer Muhammad Ali to fight against an alien invasion.
Printable Superman coloring pages started a series of superheroes pictures on Topcoloringpages.net
Invincible category of printable Superman coloring pages
A great savior of Metropolis, an invincible Man of Steel is back to action in a category of printable Superman coloring sheets. The inconspicuous journalist of the local newspaper has several superpowers that no one knows about. And he uses them in disguise and only for good purposes. Who didn't want to be like him as a child?
To be super handsome, super strong, and possessing superpowers is a big dream of most children (or at least boys:). Unfortunately, he can be only one. But you can print and color his various, incredible adventures on Topcoloringpages.net's Superman coloring pages absolutely for free. Check all the pictures. Many of them are very similar to a comic book. They're filled with impetuous action. Luckily good always prevails over evil. And in the end, be sure to check quite unexpected facts about Metropolis' life.