Superman coloring pages
Look at Topcoloringpages.net! It's a bird, it's a plane… no it's Superman! The first real superhero and a true Marvel legend known from the classic comic series. The one and only, invincible man of steel on a unique selection of great, action-filled coloring pages for younger and older kids. He is always ready to spread justice and help to those who need him. Are you ready to help him and color his amazing adventures?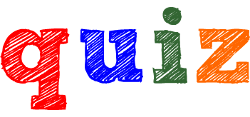 Quiz – Superman coloring books
If you hover a mouse over a question then there will appear the correct answer!
1. What's Superman's real name?
His true name is Clark Kent
2. What planet does he come from?
4. What city does he protect in everyday life?
5. What's the name of his big love?
He is in love with Lois Lane
6. What newspaper does Clark Kent work for?
This newspaper's title is Daily Planet
Coloring pages for children with Superman – curious facts:
Superman firstly appeared in the comic book in 1983. This comic book was called Action Comics #1 and recently is one of the most expensive comic books in the world.
Initially, he was extremely strong and fast, but he didn't fly yet. He developed the ability to fly in 1941.
He is considered the first comic book superhero. In Canada, you can find coins with Superman's image.
Clark Kent and Lois Lane finally got married in 1996 (so far we haven't got a coloring page for this event:)
Superman coloring pages started series of superheroes pictures on Topcoloringpages.net
A great savior of Metropolis, an invincible Man of Steel is back to action in a series of super cool Superman coloring books. The inconspicuous journalist of the local newspaper has several superpowers that no one knows about. He uses them in disguise and only for good purposes. Who didn't want to be like him as a child? To be super handsome, super strong and possessing superpowers is a big dream of most children (or at least boys:). Unfortunately, he can be only one. But you can print and color his various, incredible adventures on Topcoloringpages.net absolutely for free. Check all pictures. Many of them are very similar to a comic book. They're filled with impetuous action. Luckily good always prevails over evil. And at the end, be sure to check quite unexpected facts about Metropolis' life.

Click to print coloring page