Printable Pokemon coloring pages
Free Pokemon coloring pages are a real treat for fans of this extremely popular game and cartoon. Here you'll find Bulbasaur, Pikachu, Onix, Houndoom, Pokeball, Ivysaur, Mew with Mewtwo, Turtwig, Ash Ketchum, and many other top characters. Printable Pokemon coloring sheets guarantee great fun for hours for the whole family. What is more, they're suitable for children of all ages.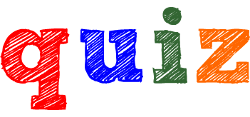 Just place your mouse cursor over the question to see the correct answer
2. What is Ash's last name?
His last name is Ketchum.
3. Is the goal in Pokemon Go to catch Pokemon or chase them elsewhere?
The goal is to catch them.
4. Who is Ash's starter Pokémon?
6. What is the name of the boss of Team Go Rocket?
7. What color is almost all of Pikachu's fur?
8. Which Pokemon is green: Pikachu or Vulpix?
Interesting facts about Pokemon:
Pokémon World was created in 1996 in Japan by Satoshi Tajiri. He was a video game designer.
The very first Pokémon ever created was Rhydon.
Pokémon in Japanese is known as ポ ケ ッ ト モ ン ス タ, and id means Pocket Monsters.
Pikachu means "Sparkly mouse noise" in Japanese.
Pokémon Go was an extremely popular and, in some cases, even addictive game. There were people who managed to catch over … 1,000,000 Pokemon!
Pokémon Gold and Silver were supposed to be the last games and close the whole series. Fortunately, things turned out differently and the next parts were created.
Since 1998, more than 30 billion Pokémon cards have been sold worldwide. This is much more than the people living on Earth!
The colors of the Pokeballs were inspired by Campbell's soup cans.
Many celebrities have admitted that they love Pokémon. Others have been spotted playing Pokemon games. Among them, Demi Lovato, Kit Harington, Ashton Kutcher…
There are already over 130 games featuring Pokémon characters.
Free Pokemon coloring sheets
These are, no doubt, top Pokemon coloring pages to print.  Why? One may ask. Well, first of all, you can print and color all top Pokemon characters including Bulbasaur, Nidoran, Pikachu, Onix, Scyther, Houndoom, Articuno, Pokeball, Blastoise, Ivysaur, Mew, Mewtwo, Croconaw, Turtwig, Mega Charizard x, Ash Ketchum, and more. It's absolutely top quality, but you've probably got used to it by now if you check Topcoloringpages.net on a regular basis.
Among the many free Pokemon coloring sheets available on Topcoloringpages.net, we also give you a few novelties that you couldn't see anywhere else. These are printable coloring pages with Pokemon confrontations! That means two strong Pokémon in one picture! Of course also for free. You can also print or download the Pokemon logo in several versions as well as Pokeball.
The magic of Pokemon began in the 90s, and this means that the passion for this unique universe is shared by many parents with their children. No wonder, because their creators are still full of fascinating ideas for new characters, games, story development, and technological innovations. Who has never heard of Pokemon Go, for example? This game took the hearts of players around the world by storm and brought the Pokemon series back to TV screens, tablets, phones and computers. It was a comeback in a big way and the streak continues to this day.
Print your favorite free Pokemon coloring pages now and remember "Gotta catch'em all!". Also, don't forget to take the quiz. Compare the number of correct answers with your buddies and see who is the Pokemon master!
Also, read interesting facts about the world of Pokemon. A few of them may be hard to believe, but they come from reliable sources and are true!
And if you like our printable Pokemon coloring pages, be sure to visit Topcoloringpages.net regularly and check out at least one of our social media channels. Then you'll be always up to date with all the news and novelties that we're already preparing.