Monster High coloring pages
If you are a girl then you definitely know all of them: Draculaura, Frankie Stein with her dog Watzit, Son of Medusa Deuce Gorgon, his girlfriend Cleo de Nile, Lagoona Blue, Luna Mothews, Clawdeen Wolf, the Mummy, Phantom of the Opera and many more. Scary but very friendly teenage children of famous monsters from all over the world. This is the greatest selection of coloring books for all fans of Monster High series! Remember to solve our creepy quiz and read many uncommon facts about monsters.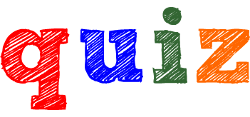 Quiz – Monster High coloring page
Just hover your mouse cursor over the question to see the correct answer!
1. What's favourite Draculaura's activity at school?
Her favorite activity at school is creative writing
2. What's favourite color of Spectra Vondergeist?
Her favorite color is violet.
3. Does Draculaura eat meet?
5. What pet has Cleo de Nile?
Her pet is Egyptian cobra Hissette
6. Whose daughter is Clawdeen Wolf?
She's a daughter of Wolfman
Monster High coloring pages – interesting facts:
Due to Monster High's big popularity, was created a book to teach English. But instead of traditional characters in a book appeared ghosts and vampires.
Worldwide was sold around 100 million Monster High dolls. That's twice as many as Poland has residents.
Clawdeen Wolf (you'll find her in our coloring books), one of the most popular monsters, at first was about to be called Howleen Wolf but later producers changed their mind.
Monster High toys slogan is "Be yourself, be unique, be a monster" that teaches children to accept themselves, to express their individuality and to feel comfortable in their own environment.
The producer of these unique dolls is also a manufacturer of Barbie and Ken i.e. Mattel. As you can see they know what to do in order to fit a children's taste.
Monster High coloring books with not so scary dolls which awfully need to be colored. Ghost, zombies, mummies, phantoms and other unusual creatures surprisingly beloved by children all around the world. Because maybe they're not the prettiest beings, but they have good hearts inside. Print out your favorite coloring page and make Monster High world even scarier. Or maybe less if you like them this way. Just look for Sloman Slo Mo Mortavitch, Luna Mothews, Heath Burns Gil Webber, Draculaura, Frankie Stein, Medusa's very handsome son Deuce Gorgon, Lagoona Blue, Toralei, Clawdeen Wolf, Cleo de Nile – the whole Monster High crew is here! All coloring pages can be printed, even by children, on every home printer for free – A4 paper size.

Click to print coloring page