The Simpsons coloring pages
You can argue with our opinion, but for us Simpsons family is the funniest family in the whole world! And now they visited Topcoloringpages.net on an unique selection of free coloring books for children and adults. So who is wit us? Bart, Marge, Maggie, Lisa, grumpy grandpa Abraham and of course, the head of the family, Homer Simpson. Yellow crayon is urgently needed.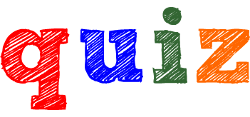 Quiz – The Simpsons coloring books
If you hover a mouse over a question, the correct answer will appear!
1. What country does The Simpsons family come from?
2. What's the favourite Homer's sweet snack?
Homer Simpson just adores doughnuts
3. What is their hometown?
Springfield – town in the USA

5. What's the name of the youngest daughter?
The youngest one is Maggie
6. What's the name of the grandpa?
Grandpa's name is Abraham
The Simpsons coloring sheets for children – curious facts:
All the characters appearing in the series are yellow because their creator Matt Groening wanted them to look different from everything else while switching the TV channels.
A phone number to Moe's Tavern, where Bart calls to make jokes, was real.
Names of the main characters, in fact, are real names of Matt Groening's family members (creator of The Simpsons).
Production of one episode takes 6 to 8 months.
Usually Homer Simpson eats hot-dogs and drinks beer. However, in episodes created for Arab television were made changes. In order to not agitate Muslim, Homer ate Egyptian sausages and drank water and his name was Omar Shamshoon.
Coloring pages with The Simpsons family is category on Topcoloringpages.net with the second highest average height of visitors' age
Printable Simpson's coloring books – the craziest family in the modern world is here for you. Bart, Homer, Maggie, Marge, Lisa even old grandpa Abraham finds his place on the coloring page. The rest of the yellow fellows are also waiting for coloring their cool world. It's hard to believe, but the first episode of The Simpsons was released in 1989. And they're still popular showing their quite ridiculous, but very funny world.

Click to print coloring page