Winnie the Pooh coloring pages
So what do we have here? A cute teddy bear who is the greatest known lover of honey and a bunch of his best friends from A.A. Milne story. Beloved by children all around the world: Piglet, Tigger, Eeyore, Rabbit. Owl, Kanga and Roo. Winnie the Pooh coloring books are full of friendship, love and good vibrations. Excellent for a bad day… and a good day too:) Just pick, print and color coloring page and a smile will appear on your face soon after that. And don't forget to solve our short quiz!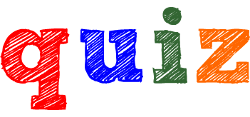 Quiz – Winnie The Pooh  coloring pages for children
Place your mouse over any question to see a right answer!
2. What's a favorite snack of Winnie the Pooh?
3. Which of the Winnies's friends is extremely slow (you'll find him on coloring page above)?
4. What's the name of the most clever animal in the Hundred Acre Wood?
Owl – other animals often ask her for advice.
5. What's the color of Pooh Bear's sweater?
6. What's a favorite activity of the Tigger (has to use his tail to do it)?
Winnie the Pooh coloring books – curious facts:
Many of the places known from the book exist in a real life in Ashdown Forrest in Sussex (England). The author had a country home there. Nevertheless, most of their names were slightly changed, e.g. the Hundred Acre Wood is actually the Five Hundred Acre Wood.
Surprisingly, there are streets in many countries which were named after Pooh Bear.
Amazing stories written by A.A. Milne were translated into more than 50 languages, e.g. Finnish, Polish or Yiddish.
In the UK take place World Championship in one of the favorite games of Hundred Acre Wood inhabitants. Basically, players have to drop a stick into a river to see whose one will cross the finish line first.
January 18th is official Winnie the Pooh Day.
Winnie the Pooh coloring pages is the most often chosen category on Topcoloringpages.net for children under 6 years old
"People say nothing is impossible, but I do nothing every day." – there is only one teddy bear that could say that. And now you'll find her and her hilarious friends on Topcoloringpages.net. Eeyore, Tiger, Piglet, Owl, Rabbit and of course Christopher Robin – the sole human in this peculiar world. He tries to keep everything in order but it's not the easiest task. Print and color all characters from the book and cartoon. All coloring books are totally free of charge and you can print them several times to try new styles and ideas. Afterwards, we invite you to test your knowledge in a short quiz. And at the end read very interesting information about inhabitants of Hundred Acre Wood created by Alan Alexander Milne.

Click to print coloring page