Winnie the Pooh coloring pages
Winnie the Pooh coloring pages are printable pictures of a cute teddy bear and a bunch of his best friends from A.A. Milne story. Beloved by children all around the world: Piglet, Tigger, Eeyore, Rabbit. Owl, Kanga, and Roo. Winnie the Pooh coloring pages are full of friendship, love, and good emotions. They also show children how important it is in life to have good friends.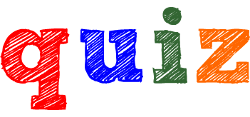 Place your mouse cursor over a question to see the right answer
2. What is Winnie the Pooh's favorite sweet?
3. What's the name of the smartest animal in the Hundred Acre Wood?
4. What's the color of Pooh Bear's sweater?
5. Which of Winnie the Pooh's friends loves bouncing?
Coloring pictures Winnie the Pooh
"People say nothing is impossible, but I do nothing every day." – there is only one teddy bear that could say that. And now you will find her and her hilarious friends on Winnie the Pooh coloring pages. Lazy Eeyore, very energetic Tiger, tiny Piglet, smart Owl, Rabbit, and of course Christopher Robin – the sole human in this peculiar world. He tries to keep everything in order but it's usually not the easiest task.
Print and color all characters from the book and cartoon. All printable Winnie the Pooh coloring sheets are totally free of charge and you can print them several times to try new styles and ideas. Afterward, we invite you to test your knowledge in a short quiz. And at the end read very interesting information about inhabitants of Hundred Acre Wood created by Alan Alexander Milne.