Free Fortnite coloring pages
If you are a gamer who would like to jump into the world of printable Fortnite coloring pages then you are definitely in the right place. Discover the coolest set of characters, top skins, various logos, weapons, and even pop figures. Printable Fortnite Battle Royale coloring sheets include Venturion, Abstrakt, Ice King, Cuddle Team Leader, Ragnarok, Peely, Fishstick, Beef Boss and many more. Of course, all for free.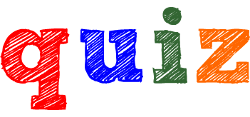 Fortnite short quiz
Just place your mouse cursor over the question to see the correct answer!
Question 1
What happened at the end of the third season and started the fourth?
Answer:
Meteors falling from the sky.
Question 2
What season did the Omega skin appear with?
Question 4
Is Fortnite Battle Royale free to play?
Question 5
What is the name of Fortnite in-game currency?
Answer:
V-Bucks (abbreviation from Vindertech Bucks or Vinderbucks).
Question 6
Can you play Fortnite Battle Royale with more than six people?
Interesting facts about Fortnite:
The producer of Fortnite is Epic Games – a video game and software development company based in Cary, North Carolina (USA).
Epic Games first announced this title way back in 2011 during the Spike Video Game Awards, but series of delays resulted in the actual release of the game pushed back to 2017.
The Fortnite Battle Royale mode involves up to 100 players spawned to a large map, where each player competes with others to find weapons, resources needed for survival, and eliminate all other players.
A famous Canadian rapper Drake revealed that while recording one of his numerous albums, he took regular breaks to watch streams and play Fortnite Battle Royale.
In 2018, Epic Games finally announced that it will be possible to play together across different platforms.
Fortnite: Battle Royale is free to download and play. It was one of the top reasons why the game became a massive hit with younger gamers.
One of the most characteristic aspects of this game is the celebratory dances that all players' avatars can perform.
Fortnite coloring pages that truly rocks!
Soldiers! Welcome to the house of fun and epic entertainment. This set of printable Fortnite coloring pages Battle Royale is something that many boys waited into! And finally, they are here, ready to be printed whenever you want. So check top weapons, characters, and skin like Venturion, Raven, Ice King, Cuddle Team Leader, Ragnarok, Drift, Peely, Fishstick, Teknique, Beef Boss, and many more. Such high-quality pictures surely won't disappoint you. Invite your friends and family to enjoy Fortnite coloring sheets together because it's always nice to share moments of pleasure with others. And don't forget to visit Topcoloringpages.net regularly. More epic images for boys and girls are coming soon!

Print this coloring page