Motorcars coloring sheets
This is probably the coolest set of coloring pages for children worshiping cars. You'll find here many different models and types of motorcars. Completely new and shiny racing cars and right next to them, the classic oldtimers. We even have a concrete mixer, firetruck and an ambulance. Print coloring page with your favorite vehicle and try to color it in several ways. Then you can decide which color fits the best. Is it red like classic Ferrari or rather yellow like Lamborghini? You decide!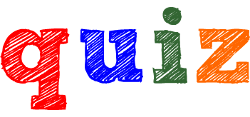 Quiz – Cars coloring books for children
To check a correct answer just place your mouse cursor over a question!
1. Carrera and 911 are models of what brand of cars?
It's German producer of cars – Porsche
2. Where does Ferrari come from?
Ferrari was invented in Italy

4. One of Ford's models has the same name as the breed of horse? What model is it?
5. How do we call an element of a car that gives audible warning?
Audible warning gives horn
6. How do we call a lockable room by the house where we can park a car?
Motorcars coloring pages – interesting facts:
The first speeding ticket was issued in 1902.
The fastest serial car in the world, Bugatti Veyron (coloring page above), reaches a top speed of 408 km/h. Up to 100 km/h in 2,5 seconds.
The longest traffic jam was recorded in 1980 on the route between Paris and Lyon. It was almost 180 kilometers long.
"Ferrari" is the third most popular last name in Italy and means blacksmith.
The winner of the Indianapolis race 500 instead of getting a traditional bottle of champagne gets a bottle of milk.
Do not confuse Cars with Motorcars coloring pages. Cars coloring pages consist exclusively pictures from Disney animation.
Printable coloring pages with the coolest motorcars from all over the world. You may choose between sports cars, off-road cars, trucks, rescue vehicles, ambulances, fire trucks, police vehicle and much more. Our coloring books with sports cars contain even Ferrari, McLaren F1 and Bugatti Veyron. They can ride really, really fast. Many young and big boys are dreaming about having one of those for them own. So get prepared for a big portion of awesome coloring. All children are invited, but their dads too! Steady, set, go!

Click to print coloring page