Free vegetables coloring pages
In this section we present printable vegetable coloring pages for children! This set of quality pictures if full of healthy vitamins which you should eat every day. You can download and print potato, tomato, cabbage, lettuce, horseradish, broccoli, beans, garlic, onion, spinach, carrot, pumpkin and many more. Vegetables coloring sheets is an excellent choice for combining fun with learning.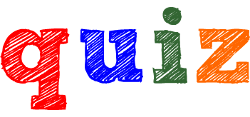 Questions about vegetables coloring pages
Just hover your mouse over the question to see the correct answer!
Question 2
What vegetable are French fries made of?
Answer:
French fries are made of potatoes.
Question 3
Are the vegetables healthy?
Answer:
Yes, most of them provide us with very valuable vitamins and nutrients.

Question 4
What vegetable gave Popey huge strength?
Question 5
Where do carrots grow? On the bushes or underground?
Answer:
The carrots grow underground.
Question 6
What vegetable is the symbol of Halloween?
Interesting facts about vegetables coloring sheets:
Ecologically grown vegetables are the true vitamins, nutrients, and minerals mines. Eating them regularly boosts our immune system, gives us a lot of energy and regulates our inner metabolism. As a result, it allows us to live a healthy, well-balanced and long life.
Our ancestors included various vegetables into medicine from the earliest days of modern human civilization.
An adult hornworm is able to eat a whole tomato plant by itself in just one day!
Germans eat more or less twice as many potatoes as Americans, even though they are four times smaller nation.
Potatoes are hard and heavy but they contain only 20% solids and 80% water.
Tomato is a very popular vegetable almost all over the world and there are thousands of different varieties.
One of the best tips to avoid crying while cutting onions is to keep a piece of bread in your mouth.
Many athletes achieve excellent results while being vegetarians.
Corn is actually a grass type plant and its family is Gramineae monocotyledons.
Eating too many carrots can turn you orange. This is due to the high content of beta-carotene, which slightly changes the shade of our skin for some time.
Probably the healthiest pictures for coloring!
What a tasty and nutritious selection of free vegetables coloring pages! All the children should visit this section of Topcoloringpages.net Why? Because you will find here many rare yet beautiful pictures to print and color. For example spinach, lettuce, radish, garlic, cucumber, zucchini, eggplant, carrot, sweet potato, corn asparagus, leek, ginger, mushroom and many more.
What is more, all presented vegetables have their names assigned so it's a great opportunity to learn them all. That is why vegetables coloring sheets are a solid piece of fun and education combined in a friendly way. And a short quiz will check your knowledge and interesting facts will surely shock you several times. Your printer is ready? So it's time for coloring!

Click to print coloring page