Summer coloring books
Where is a sun there is a fun! Swimming in the sea, sunbathing on the beach, cycling in the countryside, playing games outdoors, fishing on the river… there is so many great activities that you can do during the summer. It lasts three months, but it's always too short for children. So try to not waste a single day to have beautiful memories for the whole year. Wherever you go don't forget about us and just take Topcoloringpages.net with you on holiday.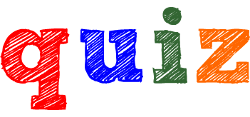 Quiz – Summer coloring books for children
If you hover your mouse over a question then you will see the correct answer!
1. How do we call a small, summer fruit that has juicy red color and small seeds all over it?
This fruit is a strawberry
2. How do we call a yellow plant (flower) that grows in summer and has edible seeds?
This plant is a sunflower
3. What's the name of tasty, golden liquid made by bees?
5. How do we call a type of big car usually used for a holiday trips which consist places to sleep inside of it?
6. In which country stands Eiffel Tower?
Eiffel Tower stands in France (Paris)

Summer coloring pages – interesting facts:
Although the holiday is usually associated with summer, it's not like this everywhere. For instance, in Brazil kids begin their holiday in early December and finish in late January. The reason is that the temperature rises over there at that time above 30 degrees.
After hot and sunny days famous Eiffel Tower grows for about 15cm. This is due to the fact that steel contracts when it's hot.
Mosquitoes which are so onerous in the summer exist on Earth for over 30 million years. It will be hard to get rid of them quickly:)
During hot days most of us like to eat cool ice cream. Icemen try new ideas to attract customers. On the market are already available very unusual flavors. There have already been invented ice creams …glowing in the dark. These ice creams make each lick brighter and more luminous. How it's possible? They contain jellyfish protein that causes ice creams glow. The same inventor is also working on creating invisible ice cream. Luckily, our summer coloring books are fully visible:)
It's quite surprising, but summer coloring pages on Topcoloringpages.net are visited by the highest number of children not during the summer but… in winter! Well, we also miss our holiday:)
Printable summer coloring pages for children. Holidays means sunbathing on the beach, playing in the sea, building sand castles, climbing in the mountains, unforgettable adventures and many more great activities. And they are on this selection of coloring books ready to print at home. Sharpen your crayons, pick your favorite printables and begin an unforgettable journey. And did you solve a quiz above? It's good to train your brain every day. The more you exercise it the better results you'll achieve at school. We wish you lots of fun and only sunny days for a whole year round! See you at the beach:)

Click to print coloring page