Summer coloring pages
Summer coloring pages contain pictures of swimming in the sea, sunbathing on the beach, cycling in the countryside, playing games outdoors and fishing on the river. There are so many great activities that you can do during this sunny season. It lasts three months, but it's always too short for children. So try to not waste a single day to have beautiful memories for the whole year. And wherever you go, don't forget about us and just take Topcoloringpages.net with you on holiday!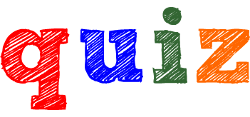 If you hover your mouse over a question, you'll see the correct answer!
1. What do we call a large plant (flower) with yellow leaves and black edible seeds?
3. What's the name of tasty, sweet and viscous food substance made by bees?
4. How do we call a large car, usually used on vacation, with sleeping places?
5. In which country stands the Eiffel Tower?
6. Does watermelon consist of more or less 30% or 90% of water?
7. Which country has many beaches and access to the sea: Spain or Paraguay?
9. Which country has the warmer climate: Egypt or Canada?
The hottest category of printable pictures for coloring!
What a wonderful and optimistic collection of printable summer coloring pages for children, don't you think? Holidays means sunbathing on the beach, playing in the sea, building enormous sand castles, climbing in the mountains, unforgettable adventures and many more great activities. And you know what? Those activities are presented on the above selection of unique and original coloring sheets for children. Ready to be printed or downloaded wherever you want.
So sharpen your crayons, pick your favorite printables and begin an unforgettable journey. And did you solve an above quiz already? It's good to train your brain every day. And the more you exercise it, the better results you'll achieve at school. We wish you lots of fun and only sunny days for a whole year round! See you at the beach:)