SpongeBob coloring books
Crazy, underwater adventures of little, yellow sponge and his many friends living in the Bikini Bottom. Now on free set of SpongeBob coloring pages for children. Patrick Star, Squidward Tentacles, Mr. Krabs, Sandy Cheeks, Sheldon J. Plankton and of course crazy Sponge himself are waiting for your crayons. It's good to be happy as SpongeBob so all children and adults should learn from him.  Do you like this cartoon? Who is your favorite character and why?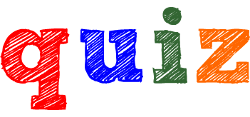 SpongeBob coloring pages – questions
If you hover your mouse over a question then you will see the correct answer!
1. What fruit is Sponge's house?
His house is made of old pineapple
SpongeBob's favorite snail
3. What's the name of the restaurant where SpongeBob works?
This underwater restaurant is called The Krusty Krab
5. Does Squidward Tentacles likes SpongeBob?
No, Squidward Tentacles dreams to live far away from him
6. What animal is Sandy Cheeks?
Sandy Cheeks is a Squirrel living underwater
SpongeBob SquarePants coloring pages – curiosities:
Stephen Hillenburg, creator of the whole series, is a trained marine biologist.
Hellenburg while doing dishes came up with the idea that his main character will look like a kitchen sponge.
The cartoon was screened in 136 countries and it gained millions of fans among children, teenagers and even adults.
In honor of SpongeBob his name was given to recently discovered species of fungi. Named Spongiforma squarepantsii. The scientist came up with the idea to give this name because fungi looks more like a sponge sea than a mushroom.
Initially the main character was to be named SpongeBoy. However, this name was already in use by the producer of mops. Eventually, the creator made up the very similar name and so it stayed until now.
First SpongeBob coloring pages appeared on a market on 1999. It's hard to believe that they were popular among children for so many years.
Printable SpongeBob coloring books with underwater adventures of a crazy sponge and his inseparable friends from the Bikini Bottom. Clumsy Patrick, grumpy Squidward, resourceful Mr. Krabs, friendly Sandy, sleepy Gary the Snail and tiny Plankton – they are all here. Very rich sea life is waiting on each coloring page so use your imagination and give it a completely new look. Sponge Bob is very popular among children, but surprisingly many adults like to watch this hilarious cartoon too. So ask your parents, uncle or aunt and try to color a couple of pictures together. And afterward, test them asking questions from a quiz:)

Click to print coloring page