Minions coloring pages
Be prepared for dozens of little, funny and energetic yellow creatures beloved by most of the children all around the world. And now they visited Topcoloringpages – waiting for your crayons. All Minions have something in common. They love bananas and get into big trouble from time to time. With them, there are also their human friends: Margo, Agnes, Lucy and of course, a bit grumpy Gru with his dog Kyle. So print your favorite pictures and prepare all shades of yellow. Each coloring page is for free!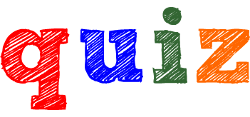 Quiz – Minions coloring page
To see the right answer just place your mouse over a question!
1. What's the name of Scarlet Overkill's husband?
2. What are the names of Gru's adopted daughters in the Minions 2?
They are Margo, Edith and Agnes
3. Which Minion has one eye: Kevin, Stuart or Bob?
5. What's the color of bad Minion?
6. Who is the tallest: Kevin, Bob or Stuart?
Minions coloring pages – interesting facts:
Minions firstly appeared in animated comedy Despicable Me which was a huge commercial success.
Miranda Cosgrove, was a child aged 13 when she began work on the first Despicable Me. In Despicable Me 3 she was an adult person aged 24 and returned as Margo, one of the Gru's adopted daughters.
 Pharrell Williams collaborated with Heitor Pereira on each of the Despicable Me movies. This famous couple of musicians was responsible for music aspects.
In Despicable Me all Minions have only 5 hairstyles.
Bad Minions have purple color because yellow and purple are on opposite sides of the color spectrum.
Every Minion is potentially able to survive in space because they do not need oxygen and they are very resistant to resistant to extremely low temperatures.
Their peculiar language consists of English, Spanish, Italian, French, Korean, and even Russian words.
The vast majority of them have masculine names.
They were invented because producers thought that Gru's character would be more liked by kids.
Minions coloring pages started to be popular after the first animated movie "Despicable Me" in 2010 but their popularity boosted after "Despicable Me 2" in 2013.
A great selection of Despicable Me pictures
Bob, Kevin, Stuart and the rest of the crazy pack of friends make trouble on Topcoloringpages.net! They most of them probably are searching for some tasty bananas and a new evil master. No doubt, they want to help him in spreading chaos! Because they have already served Gru, Dru, T. Rex, Genghis Khan, Napoleon and even the most famous vampire of all times – Dracula. Straight from Transilvania!
Who will be the next? It is hard to guess. All we know is that coloring pages with Minions need lots of yellow and blue color. So children! Sharpen your crayons, print favorite coloring page and have fun. Please do not forget to check a quiz and interesting facts about Minions too.

Print this coloring page