Printable Roblox coloring pages
You just found definitely top printable Roblox coloring pages. You can print your favorite characters: Beebo, Freddie, Mr Robot, Chicken Man, Piggy, Builderman, Minitoon, dragon and more. Print Roblox coloring sheets for free and immerse in gaming world even more. Have fun!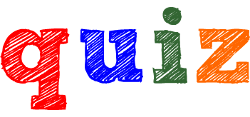 Just place your mouse cursor over the question to see the correct answer
2. What is the name of the special currency used in Roblox games?
3. Is Roblox Studio used to record songs or create games?
It is used to create games.
4. Who is the first friend in Roblox?
Builderman is the first friend of each Roblox user.
6. Are all clothes & items in Roblox free?
7. What character won't you find in the Roblox coloring pages above: Piggy, Fishstick or Builderman?
You won't find Fishstick  there.
8. In which country was Roblox created: the USA or Portugal?
Roblox was created in the USA.
Interesting facts about Roblox coloring sheets:
Roblox debuted in 2006. The innovative approach to the gaming industry turned out to be a bull's-eye. Already in the first year of its existence, Roblox recorded several million users. Most games can only dream of such a result.
The first official Roblox coloring pages appeared in 2010.
A lot of parents do not understand the gaming phenomenon in the world of Roblox. This is due to the rather simple graphics, which differ significantly from most AAA productions. A similar situation took place in Minecraft, where square blocks are associated with archaic solutions in game graphics.
Most Roblox users are under 16.
Roblox games are considered one of the most democratic. This is because most of them can be run even on relatively weak computer hardware.
Many Roblox users have earned a lot of money through their involvement. Some of them deal with development but also set up YouTube channels that have gained popularity. The most popular YouTubers include Pozzi, Lyna, Flamingo, Julia MineGirl, and GamingwithKev.
Have you heard of the game Dynablocks? Not? So you might be surprised to know that it was the first Roblox name to be changed over time. Why? The reasons are not entirely clear.
The vast majority of Roblox players enjoy it on their phones.
Top printable Roblox coloring pages!
Do you like playing video games? If your answer is yes, then today we have something very special for you. Free Roblox coloring pages are a complete novelty that will surely give you a lot of fun. Here you will find 40 brand-new Roblox coloring sheets to print. And many legendary characters are hidden among them, such as:
Redcliff Elite Commander
Beebo
Piggy
Freddie
Builderman
Chicken Man
Knight
Dragons
Minitoon
Noob
Ezebel The Pirate Queen
And many more…
Print out Roblox coloring sheets now and have fun! The good news is – you don't need any Robux for this. Because on Topcoloringpages.net you will find all the top coloring pages absolutely for free. Roblox took the gaming world by storm in 2016 and has been growing ever since. It already has about 40 million games in its library, and this number is still growing! Where is the limit? Nobody knows that.
You can print or download each Roblox coloring page you see above as a PDF. They are all of the excellent quality and will look best printed in A4 size. Most children who enjoy playing video games will easily recognize their favorite characters. Roblox games are free-to-play and coloring pages Roblox are fee-to-print. It is worth combining these two forms of entertainment and give your eyes a rest while coloring. Are crayons and paints ready? So have fun kids!