Printable motorcycle coloring pages
This set of free motorcycle coloring pages is dedicated to all young fans of nice and shiny two-wheeled vehicles. Children will find here a great set of the fastest and the coolest coloring pages with motorbikes from all over the world. Cross, off-road, race, chopper, and tourist types. There is even a police motorcycle. And after coloring, we invite you to solve our quiz and read several interesting facts about modern and a little older machines. Enjoy!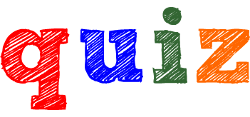 To see the right answer just place your mouse over a question
2. What should you always wear on your head when riding a motorcycle?
You should always wear a helmet.
3. Do motorcycles have seat belts?
4. Which company is the famous motorcycle manufacturer: Kawasaki or Hubba Bubba?
5. Is a driving license required to ride a motorcycle?
Motorcycles coloring sheets – amazing facts:
Suzuki Hayabusa – Japanese motorcycle was the first produced single-track vehicle that exceeded the speed of 300km/h.
Gunbus – is the biggest motorbike in the world. It weighs up to 650 kg it means it's heavier than a car Fiat 126p. Moreover, it is almost 3,5 meters long.
According to historical materials, one of the first inventors of motorbikes was…. Leonardo da Vinci.
One of the most popular producers of racing motorbikes – Yamaha started its activity in 1887 with the production of… pianos. Later, they also produced car engines, yachts, wheelchairs, golf carts, a wide range of electronic equipment, industrial robots, swimming pools, and, of course, very fast motorcycles.
Former pilot Bill Baxter while riding a motorbike Kawasaki Ninja reached a speed of 265 km/h. It wouldn't be so unusual if Bill wasn't a blind man at that time.
Modern professional sportbike tires don't contain any natural rubber. Instead, the tread of a tire is composed of synthetic rubber. It allowed receiving a better compromise between durability and traction.
It does take up to eight motorcycles to fill up the same parking space designed for a single car.
Dive into the world of shiny motorbikes!
This set of printable motorcycle coloring pages left a distinct scent of exhaust, burning rubber, and amazing adventures. And maybe also some roar of engines plus no speed limits (but only here, on public roads, you should always obey the law). But it cannot be different. You'll find here the coolest printable coloring books with motorcycles and quads for children and especially for boys.
Check nice and shiny models of Honda, Kawasaki, Aprilia, even classic brands like Harley Davidson. We've collected all of them here for you. None of our small fans should feel disappointed. Pick your set of properly sharpened crayons, print as many coloring pages as you like, and have a lot of fun. Ready, set go!