Singers coloring pages to print
Singers coloring pages are a group of pictures with the greatest stars of the world music scene. They contain pictures of Taylor Swift, Selena Gomez, Nicky Minaj, Ed Sheeran, Ariana Grande, Bruno Mars, Shakira, Miley Cyrus, legendary Marylin Monroe, Michael Jackson and the rock'n'roll king Elvis Presley! All singers coloring pages are free to download or print.
We color Ed Sheeran coloring page!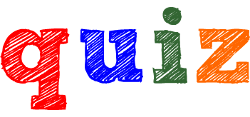 What do you know about top singers and pop stars?
Just place your mouse cursor over the question to see the correct answer!
Question 2
Which music genre does Eminem represent?
Answer:
Eminem is a famous rapper.
Question 3
What is the nickname of the Korean singer who performed a megahit 'Gangnam Style''?
Answer:
His nickname is PSY.
Question 4
What is the name of the famous singer who promoted hits like 'La isla bonita' and 'Like a prayer'?
Question 5
Notable singer Stevie Wonder is blind or deaf?
Answer:
Stevie Wonder is blind.
Question 6
Where does the ABBA band come from?
Answer
ABBA comes from Sweden.
Interesting facts about pop stars:
One of the less-known talents of Justin Bieber is juggling.
Lady Gaga said in one of the interviews that it took her no more than 10 minutes to write the song "Born this way".
Nicky Minaj seems to be an extremely courageous person but one of her phobias is the fear of heights.
The unchallenged king of rock'n'roll Elvis Presley most of us associate with very dark hair. Meanwhile, the natural color of his hair was blond.
Many children enjoy playing instruments, but not everyone has a talent for it. Singer Taylor Swift learned to play the guitar well at the age of 12, so her musical talent was revealed relatively quickly.
Adele's enormous vocal talent was discovered after one of her friends published in 2004 on Myspace one of her songs. Interestingly, she is a great fan of the Spice Girls group, which stylistically presented quite a distant musical repertoire.
The band Maroon 5 did not have the same name from the very beginning of their musical activity. Before they became famous, they were called Kara's Flowers.
Ryan Gosling had a chance to become a famous singer long before he was successful in acting. It turned out that he was offered to be a member of the Backstreet Boys group, which in the 90s was very successful. Unfortunately, Ryan did not show too good instincts and rejected the proposal thinking that the group would not succeed.
Coloring pictures straight from the show-biz world!
Welcome to the most-singed section of Topcoloringpages where you will meet the most notable pop stars! Singers coloring pages contain a lot of figures representing pop, rap, rock, metal, and other musical genres. Every music lover and fan of coloring will feel like a fish in the water here. Coloring pages with singers and celebrities include Justin Bieber, Ed Sheeran, Shawn Mendes, Nicki Minaj, Taylor Swift, Selena Gomez, and many other top music performers!
But that's not all. In this section, you'll find stars and celebrities remembered from the older generation, such as Madonna, Elvis Presley or Marylin Monroe. Coloring pages singers and celebrities is the perfect opportunity to get closer to your music idols and color your own poster, which you can proudly hang over your bed.

Print this coloring page