My Little Pony coloring pages
Check this awesome set of My Little Pony coloring pages including characters known from Friendship Is Magic and Equestria Girls. Join unicorn ponies Twilight Sparkle, Princess Celestia, Applejack, Rarity, Fluttershy, Rainbow Dash, Pinkie, a dragon Spike and other inhabitants of Ponyville. All pictures are available to download or print. High quality guaranteed!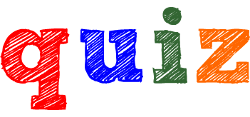 Hover your mouse cursor over a question to see the correct answer
1. Nightmare Moon is a good or a bad character?
Nightmare Moon is a villain.
2. Which pony likes muffins and have a mark of bubbles?
4. What's the name of Twilight's little dragon?
6. What's the name of Rarity's little sister?
Her name is Sweetie Belle.
8. What Element of Harmony possesses Twilight Sparkle?
Twilight Sparkle possesses the element of magic.
9. A town in Equestria is: Ponytown or Ponyville?
Interesting facts about My Little Pony coloring pages:
Pinkie Pie was originally supposed to be called Pegasus and is the only pony of the 6 whose name doesn't match her Cutie Mark.
The creator of the whole My Little Pony idea was Bonnie Zacherle. Her father was a veterinarian who cared for numerous quarantined animals including a pony named Knicker when Bonnie was a child. Knicker was her favorite animal and she suffered a lot when they had to part. She never erased it from her memory and as an adult woman, she helped Hasbro create a toy pony. It was a great commercial success and that's how the great career of the My Little Pony series began.
Names of the very first 6 ponies which debuted in 1982 were: Snuzzle, Butterscotch, Blue Belle, Minty, Blossom, and Cotton Cany.
The television debut of famous ponies was an animated television series entitled "My Little Pony 'n Friends" which premiered in September 1986. It ran however only for two seasons.
Celesta was originally not going to be a princess but a queen.
In Japan Applejack is a character that has a quite big subculture dedicated to her. The reason is that the cowboys' culture is very strong in Japan.
The name "Zecora" derives from the word "Zebra".
Little ponies on the very original coloring sheets
What a lovely set of coloring pictures for girls, don't you think? But how could it be opposite, when we collected so many great-quality My Little Pony coloring pages to print? Not only ponies but a little dragon, adorable unicorns and Equestria Girls too. What is more, you can also print original My Little Pony logo to color. Pick your favorite characters whether it's Twilight Sparkle, Applejack, Rarity, Fluttershy, Rainbow Dash or Pinkie. The whole Ponyville waits for your sharp crayons and pencils! So get your family together and start coloring My Little Pony coloring pages right away!