Spider-Man coloring pages
That's what we call the totally amazing set of coloring pages for children! And especially for boys but all girls are welcome here too of course. Spiderman is fighting with evil and brings justice, peace and equality to the world. Excitement and great quality on each Spiderman coloring page is guaranteed! And after coloring there is also an extra bonus – quiz + interesting facts. All for free!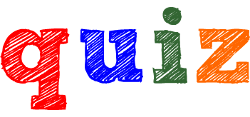 Questions about Spider-Man coloring pages
If you hover your mouse over a question then you will see the correct answer!
1. What was the reason that Spider-Man became a crime fighter?
Peter Parker was bitten by a radioactive spider and gained superpowers.

2. What are the names of Peter Parker's step parents?
4. Is Venom a friend or an enemy of Spider-Man?
Venom is his fierce enemy
5. What does Spider-Man shoot from his wrists?
6. What city does Spider-Man live in?
Spiderman coloring books – unknown facts:
In 2012 we celebrated the 50th anniversary of Spider-Man's debut. He first appeared in 1962 in the comic book Amazing Fantasy.
Peter Parker's (real name and last name of Spider-Man) parents were spies working for a secret government organization called S.H.I.E.L.D.
Apparently Peter Parker has very romantic soul because before he finally married Mary Jane Watson he conquered many other women's hearts.
One of Peter Parker's professions was teaching. We believe that if every school had such a teacher, children would attend classes more likely.
On production of The Amazing Spiderman movie were working more than 1000 people.
For the same movie were created 56 suits of Spider-Man, including 17 for the main character and the rest for the stuntmen.
Spiderman coloring pages were the top searched category by boys on Topcoloringpages.net in 2015
Printable coloring books with Spider-Man – that means a lot of energy and positive emotions. Are you ready for it? Peter Parker again sacrifices himself for the human race and fights evil whenever New York is in need. Police squads aren't always enough and sometimes only a true superhero can bring peace and justice. He uses his special abilities and lots of Spiders' Web. With these coloring pages, you won't get bored. Crayons in hand and let's start it – coloring books, quiz and interesting facts with Spiderman are waiting!

Click to print coloring page