Easter coloring pages for kids
On this set of printable Easter coloring pages, you will find eggs, lamb, bunny, and other symbols commonly associated with this beautiful time. Easter coloring pages mean great quality + charming pictures. It makes them a perfect choice for younger and older children. Happy Easter and happy coloring everyone:) And don't forget to solve our quiz.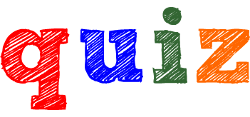 Are you ready for a Quiz?
To see the right answer just place your mouse over a question!
1. What are the other names for Easter?
We can call it also Pasch or Resurrection Sunday
2. How many days does Easter last?
Altogether it is seven days
3. Which season do we celebrate Easter in?
5. Presents at Christmas are given by Santa Claus. Who gives them at Easter?
Legend says that during this time a bunny brings gifts.
6. What food is a main symbol of Easter? (We can make them an omelet)
Easter coloring pages and interesting facts
The oldest known Easter eggs come from

the Sumerians Mesopotamia area

and have more than 5000 years.
In the Middle Ages was popular quite a peculiar game. Rules? Passing to each other a hard-boiled egg. The game was played in churches. Whoever held an egg while the clock struck noon was a winner and could keep the egg for good luck.
If you think that the production of chocolate eggs is a relatively new habit, then you should revise your notion. The first chocolate egg produced in the UK was sold in 1873 by Fry's of Bristol.
In the United States, there is an old Easter habit of wearing huge, festively decorated hats.
In some countries, it is common not only to color the eggs but also to color feathers of chicks. However, not everywhere, it's permitted because of the discomfort of painted birds.

Fortunately, in

our Easter coloring sheets, you may color whatever you want with no harm to any living creature:)
According to research, 76% of people start eating a chocolate bunny from the ears. And which part do you eat first?
Print illustrations of bunny, lamb and spring
Free printable Easter coloring pages for kids are ready to be instantly printed. You'll find here a lot of Easter symbols e.g. colorful eggs, holy lamb, funny bunny, a basket full of fancy food as well as blooming flowers which appear during this season. Print Easter coloring sheets and cards and give them to your relatives. The collaborative coloring is a great idea for spending a nice afternoon. Don't worry if our quiz was a little bit too hard this time. It's never too late to learn new interesting and useful facts. The good thing is that now you surely know a lot more and your teacher at school will be amazed by your knowledge:)

Print this coloring page