Coloring pages flags & countries
Printable flags coloring cages joined series: educational coloring pages for children – pictures that help kids to broaden their knowledge about the world around them. And they do that in an extremely friendly and pleasant way. In the pictures below, you will find numerous country flags with their names and characteristic symbols. As many as six continents have their representation here. Country flags coloring pages can be a great source of beneficial entertainment for children.
Let's color the Mexican flag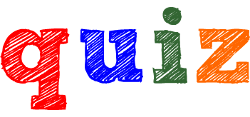 Just place your mouse cursor over the question to see the correct answer
1. France is an Asian or a European country?
France is a European country.
3. Which country is famous for pizza, spaghetti and mozarella?
4. In which country one can meet the largest number of kangaroos?
5. Which country has more inhabitants: China or Germany?
China has more inhabitants.
6. In which country one can see the Pyramid of Cheops and the Sphinx?
7. Which country is bigger Switzerland or Russia?
9. Tokyo is the capital of China, Japan or Norway?
Tokyo is the capital of Japan.
Interesting facts about countries of the world:
The largest country in the world in terms of occupied space is Russia. Its area covers 17,100,000 km² and lies on two continents – Europe and Asia.
The most populous country in the world is China with a population of over 1,300,000,000 people! Statistically, almost one in five people in the world is Chinese.
The smallest country in the world is the Vatican. Its total area is only 0.44 km². It is an independent city-state located within the capital of Italy – Rome. The number of its inhabitants does not exceed 1000 people, citizenship is only granted temporarily and the head of the Vatican is the Pope.
The country in which the most chocolate is eaten per capita is Switzerland.
It is forbidden to give a name Napoleon to a pig in France.
In Eastern Africa, you can find a beer brewed from bananas.
Despite the fact that Africa is the poorest continent, Facebook has over 100 million active users there.
One of the national symbols of Scotland is the unicorn, which in fact does not exist, but is supposed to be a symbol of an animal that prefers to die rather than be captured.
The very first country in the world where the fingerprint was used in police investigative work was Argentina. It was used by an Argentine police officer, Juan Vucetich, in 1892.
Contrary to popular opinion, polar bears do not live in Antarctica. They are the inhabitants of the Arctic.
Flags, countries & coloring pages:
A great collection of printable flags coloring pages. It is an excellent source of knowledge for all kids. They will find out here what the national flags of individual countries look like and what they are famous for. Flags coloring sheets with countries of the world is a journey through six different continents, which have a different culture, customs, and symbolism. That's why every child who likes traveling and geography should have a great time here. An addition that should also interest them is interesting facts about countries of the world, where they can find numerous interesting and often surprising information. You can easily download all the presented flag pictures on your computer for free in A4 format or alternatively, you can print them directly from the page. Have fun and visit us regularly!