Autumn coloring books
Autumn is really magic! When leaves are falling, just pick your crayons and add some colors to the most colorful season in a whole year. Fall coloring pages are the great choice for children of all ages. Are you curious what kind of pictures you'll find here? Halloween, pumpkins, hedgehogs, rainy weather, a funny worm coming out from an apple, mushrooms and many other autumn symbols. We're definitely not afraid of rainy days!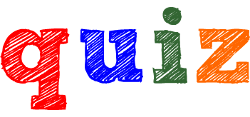 Questions about Autumn coloring books
Just place your mouse cursor over the question to see the correct answer!
1. What's the name of holiday when people in disguise of ghosts and monsters celebrate the holy evening?
We call this day Halloween.
2. What's the name of a multicolored arc which we can sometimes see after the rain?
4. Name all four Seasons.
Spring, Summer, Autumn (Fall), Winter.
5. What's the name of atmospheric phenomenon which looks like cloud on earth? Visibility is then much worse than usual.
6. Using what hedgehog defends itself from predators?
Autumn coloring pages – interesting facts:
Children born in Autumn have the biggest chances to live a hundred years or more. Don't worry if you were born in another season, you have also chances to live that long:)
Leaves in Autumn change their colors because the green pigment is produced by rays of sunlight. Once winter comes, the sun shines shorter. That is why there is less pigment. In this season leaves have other pigments such as yellow or orange. Therefore, you can color our coloring books in many various colors.
People living close to the equator don't experience Fall. It is because the sun falls at almost the same angle throughout the whole year and it makes a hot weather at all times. A day all year round lasts 12 hours.
According to Swedish scientists, in Autumn women lose the biggest number of hairs.
In accordance with some superstitions catching falling leaves in Fall brings good luck. Each caught leaf means a lucky month in the upcoming year.
An ultimate selection of Autumn coloring pages with beautiful motives: rain, straw man, hedgehog, leaves, children, wind. Color fall pictures with your favorite crayons. Use your imagination and show us that this season doesn't have to be dull at all. Moreover, you can print out all coloring books on a home printer for free, and as many times as you want. After coloring, you may like to try to guess all the questions in our quiz and read some interesting facts about Autumn. Maybe you'll learn something new?

Click to print coloring page