Professions coloring pages for children
Professions coloring sheets present the most popular professional activities. It is yet another category of pictures with high educational values, where children can expand their knowledge about the world in an interesting way. Printable professions coloring pages contain working builder, architect, astronauts, cook, car mechanic, farmer, fireman, policeman, lifeguard, miner and many more. So pick your favorites and print or download for free.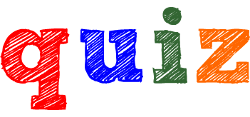 Just place your mouse cursor over a question to see the correct answer
1. What profession is related to treating animals?
2. Where does a miner work?
4. Who is in the ambulance at work, a policeman or a doctor?
6. Who teaches children at school?
8. Where should you call when you see a fire?
You should call the fire department.
9. Do postmen deliver letters or food from restaurants?
They deliver the letters.
Who you would like to be in the future?
Here we proudly present professions coloring pages for children of all ages! It is a great opportunity to learn a little bit more how adult's world actually looks and what they have to do every day to make a living, don't you think? What is more, kids can discover their new passions and gain useful knowledge while coloring.
This set of quality printables will most probably attract the attention of a little bit older children. You can find nice images presenting filmmakers, policeman, doctor, dentist, miner, hairdresser, farmer, architect, builder, and many others. Professions coloring sheets are completely free to print or download, along with a quiz and several interesting facts. Just remember to put a fresh ink into your printer!