Professions coloring pages for children
Professions coloring sheets present the most popular professional activities. It is yet another category of pictures with high educational values, where children can expand their knowledge about the world in an interesting way. Printable professions coloring pages contain working builder, architect, astronauts, cook, car mechanic, farmer, fireman, policeman, lifeguard, miner and many more. So pick your favorites and print or download for free.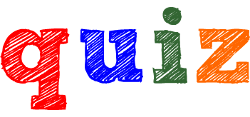 Just place your mouse cursor over a question to see the correct answer
1. What profession is related to treating animals?
2. Where does a miner work?
4. Who is in the ambulance at work, a policeman or a doctor?
6. Who teaches children at school?
8. Where should you call when you see a fire?
You should call the fire department.
9. Do postmen deliver letters or food from restaurants?
They deliver the letters.
Interesting facts about various professions:
Thespis of Icaria (today's Greece) is widely regarded as the first person ever to appear on stage playing a character in a play. It means that he was the first actor ever.
Abraham Lincoln, former president of the United States, was once a licensed bartender and even owned his own tavern called Berry and Lincoln.
A famous actor Harrison Ford was a self-taught carpenter and got his acting break while still making elegant pieces of furniture.
Before the era of plastic hardhats, employees on construction sites would cover a cloth with tar and let it harden to protect their heads.
Albert Einstein worked with his father as an electrician at Oktoberfest.
According to numerous reports, a long time ago firefighters used to dip their facial hair in water to use it as provisional smoke masks. They bite the wet hair so they could filter the choking smog and allow to breathe more freely.
One of the best basketball players ever Shaquille O'Neal received a doctoral degree in Human Resource Development from Barry University.
In contrast to the common opinion, the policeman is not one of the most dangerous professions. For example, garbage collectors, bartenders, taxi drivers, and farmers are much more at risk of damage to health during their work.
Who you would like to be in the future?
Here we proudly present professions coloring pages for children of all ages! It is a great opportunity to learn a little bit more how adult's world actually looks and what they have to do every day to make a living, don't you think? What is more, kids can discover their new passions and gain useful knowledge while coloring.
This set of quality printables will most probably attract the attention of a little bit older children. You can find nice images presenting filmmakers, policeman, doctor, dentist, miner, hairdresser, farmer, architect, builder, and many others. Professions coloring sheets are completely free to print or download, along with a quiz and several interesting facts. Just remember to put a fresh ink into your printer!