Coloring pages Angry Birds
The birds are angry again! So choose your favorite Angry Birds coloring pages, print them, and color them in vivid colors. Top Angry Birds series like Rio, Space, and Star Wars are included. And as a bonus coloring page with "angry style" Santa Claus. Angry Birds do not rest and fight the constant battles against pigs. Would you like to join them? Which side will you choose in this endless war?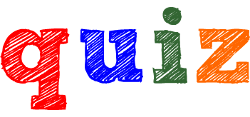 Just place your mouse cursor over the question to see the correct answer!
1. Which bird can destroy a rock by one strike?
The Black Bird can do that.
3. Into how many smaller birds the Blue Bird can split?
The Blue Bird can split into 3 smaller birds.
4. Rovio is a company founded in Germany or Finland?
Rovio is a company founded in Finland.
5. What weapon is used to shoot birds in the Angry Birds game?
6. Can Angry Birds be played on smartphones?
Yes, this game was originally developed for smartphones.
7. Are pigs allies or opponents of birds in the game?
9. The first Angry Birds game was released in 2009 or 2015?
The first Angry Birds game was released in 2009.
Angry Birds coloring pages – interesting facts
One of the American teachers prepared an assignment for a class test based on the Angry Birds game. The task was to calculate the birds' trajectories so that it can knock out a pig. As you can see some teachers are very creative and up to date in order to encourage teenagers for learning.
Due to its great popularity, in Finnish city, Tampere was built an amusement park dedicated to Angry Birds game.
During the production of first part of Angry Birds were working only 4 people. It took them 8 months to produce a complete game and it cost around $70 000. Hmm, you could quote here Winston Churchill saying that: "Never was so much owed by so many to so few" :)
There is a lot of Angry Birds fans among celebrities such as Shawn Mendes, Angelina Jolie, Kylie Minogue, David Cameron, Lionel Messi, or Justin Bieber.
In 2014 Angry Birds coloring pages ranked in TOP3 most wanted coloring pages by children in the USA.
Rovio in its history has produced 50 games that didn't become popular until Angry Birds showed up. This game almost instantly became successful and the most popular game in the world.
Peter Vesterbacka's nickname is Mighty Eagle and he is the official spokesman for Rovio.
Rovio Entertainment Ltd was founded in 2003 and its name at the time was Relude. Only later, in 2005 the name of the company changed to Rovio.
A great selection of pictures for gaming fans
This is probably the best set of free printable Angry Birds coloring pages with all Angry Birds and Pigs in a whole universe. Are you ready for a battle? There is a lot of pigs to be destroyed: King Pig. Minion Pigs. Gale. Leonard. Corporal Pig. Foreman Pig. Chef Pig. Fat Pig. Zombie Pig … Those coloring sheets are proper for smaller and bigger children. As a matter of fact, there is no age restriction in this category. But all pictures with the craziest birds in the computer world are waiting for you to give them some war colors. Are you ready for Rumble? Pick your favorite coloring page and have fun. Topcoloringpages.net – your ultimate selection of coloring books on the whole internet.