Scooby Doo coloring pages
A whole bunch of friends is here: Scooby, Yabba Doo, Shaggy, Scrappy Doo, Fred, Daphne, Velma and of course some of their fiercest enemies. Monsters, ghost, zombies even witches… but wait a minute! It's something wrong here. Maybe it's just a clever disguise? Follow Scooby's incredible adventures and find out the truth. Scooby Doo coloring pages for children – a lot of fun, adventures and unexpected scenes guaranteed. All for free.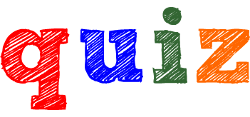 Quiz – Scooby Doo coloring pages
Place your mouse cursor over a question and see the answer!
2. What's the name of smaller but much braver dog from the cartoon Scooby Doo?
3. Which of Scooby's friends likes to eat dishes made of ingredients which totally don't match to each other?
4. What's the name of a van which is usually used by a crew from a cartoon?
They named their van: Mystery Machine
5. What's the name of a heroine who has very bad sight?
Velma, she wears glasses.

Rather no, Shaggy very often runs away as a first.
Scooby Doo coloring sheets for children – interesting facts:
Scooby is a purebred brown German dog with black paws.
Shaggy's real name is Norville.
Scooby Doo's full name is Scoobert Doo.
He is 7 years old (it is equal to 49 in human years).
The most common character on Scooby Doo coloring pages is himself, but quite surprisingly the second one is Shaggy
Coloring pages with Scooby Doo who, as usual, bravely tries to unravel the riddles of mysterious ghosts, witches and monsters. Of course together with his dependable friends: Yabba, Fred, Shaggy, Scrappy-Doo, Daphne and shortsighted Velma. This unique crew is waiting for all children to color their various adventures and unexpected rivals. Will Shaggy run away as a first again? Will the ghost on coloring page turns out to be disguised man? We'll see. And don't forget about a quiz and interesting facts.

Click to print coloring page