Let's learn German!
Sprechen Sie Deutsch? Nein? So maybe it's worth to try:) This free selection of educational coloring pages will help children to learn German. It contains basic vocabulary, all letters of the German alphabet and numerals from one to ten. As wise man said: "Even the longest journey begins with a single step"… so maybe this will be the first step to learn a new language? We strongly encourage you to do so.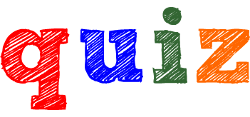 Quiz – pictures for learning German
Just place your mouse cursor over the question to see the correct answer!
2. What's the capital of Germany?
The capital of Germany is Berlin
3. Are Germany and France neighbours?
4. Does Germany have a president or king?
They have a president but they used to have kings many years ago.
5. Is German spoken in other countries besides Germany?
Yes, it is an official language in e.g. Austria, Switzerland, Luxemburg …
6. What colors appear on German flag?
Interesting facts about Germany and German:
German is famous for its extraordinary long words. One of them is e.g. 63 letter "Rindfleischetikettierungsüberwachungsaufgabenübertragungsgesetz" or a little bit shorter, consists of only 39 letters "Rechtsschutzversicherungsgesellschaften". Those who are able to pronounce these words should be proud of themselves:)
It is the first language of more than 100 million people worldwide.
In Germany, there are more than 300 types of bread. And allegedly all are very tasty:)
First ever gummy bears, beloved by children all around the world, were invented also in this country.
The first printed book in the world was written in German.
English and German have a common origin. That's why you can find many identical words and other similarities between them.
The city of Berlin has over 960 bridges. It means that there are more bridges than in Venice.
The most of the highways in Germany (called there Autobahn) have no speed limit. Despite this, these roads are considered to be quite safe because drivers drive carefully.
It is rather commonly known fact that the best way of learning is fun. Especially for children. Thanks to this collection of educational worksheets your child will very quickly learn a few basic words, alphabet and numbers. It can be a nice introduction to learn of foreign languages or supplement to knowledge gained at school. And of course, don't forget to color pictures afterward (or at the beginning – it's up to you:) Pictures for learning German are a very friendly form of language learning, especially recommended for younger children who perfectly absorb the knowledge given to them in the form of fun. You can download the pictures completely free any number of times.