Coloring pages Disney
Probably all children know Mickey, Minnie, Donald, Daisy, Goofy, Pluto, Little Mermaid, Lion King, Woody from Toy Story and many other unforgettable characters from Disney movies. Now you'll find many of them on this set of beautiful coloring books for children. Don't forget to try to solve our quiz and learn some surprising facts about Disney characters.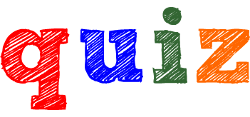 Questions about Disney coloring pages
Just place your mouse cursor over the question and you will see the correct answer!
1. What are the names of two most popular dogs from Disney's cartoons?
Those dogs are Pluto and Goofy.
2. What's the color of the Mickey Mouse shorts which he wears most often?
4. What's the name of the theme park in Paris, where we can find many Disney characters and fairy-tale castle?
This park is called Disneyland.
5. In which Disney's animated film featured Timon, Pumba and Simba?
This film is The Lion King.
6. What's the name of stuffed cowboy from "Toy Story"?
Disney coloring page – interesting facts:
One biologist sued Disney's studio for showing hyenas in a bad light
Mickey Mouse at first was going to be called Mortimer, but Walt Disney's wife convinced him to change the name because it sounded too serious
The Walt's most favorite meal was chili with beans, crackers and tomato juice
Walt Disney, when he was a kid, played Peter Pan role in a school play
In order to make 2-minute storm scene in "Little Mermaid", 10 specialists were working almost a year over it
Funny scenes, exciting adventures, original shots – all that you'll find in our Disney's coloring pages. Just made to make all children happy and smiling. Free to print and free to color. Because all the best things in life are for free!

Print this coloring page